Todos ficamos com a sensação que os nossos estudantes e professores se tornaram "mais digitais" à custa da pandemia. Terá sido mesmo assim? E o que restará no fim?


Students Used More Digital Course Materials During Pandemic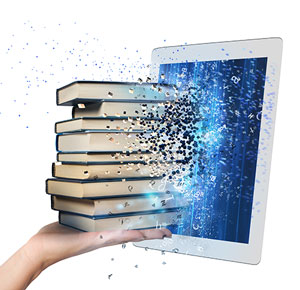 In 2020-2021, the majority of college students (58 percent) used digital course materials more than in the previous year, according to a survey from the National Association of College Stores (NACS). Just 6 percent of students said they used digital materials less.
For the
2021 Student Watch
report,
OnCampus Research
, the research arm of NACS, polled 11,800 college students at 39 two- and four-year colleges and universities across the United States and Canada about their course material buying behaviors, preferred sources and more during the 2021-2021 academic year. The report noted that the pandemic significantly impacted the way students accessed courses and learning materials: For example, many institutions switched from in-person classes to fully online or hybrid models, and some campuses restricted access to campus facilities, including the campus bookstore.
Additional findings include:
81 percent of respondents took at least one fully online course, compared to 35 percent pre-pandemic (according to National Center for Education Statistics fall 2018 data);
The campus store remained students' No. 1 source for course materials, but more students shopped the store's online presence rather than the physical store;
The average cost of course materials was $456 per student (including both purchased and rented materials), up about $43 compared to the previous year;
Students were less likely to rent print materials and more likely to buy digital materials or obtain free materials, perhaps due to some instructors choosing to require digital or free materials because their classes were online;
Fewer students skipped acquiring their course materials;
More students participated in inclusive access programs;
More than half of students bought a computing device (such as a laptop or desktop) this year; and
30 percent of students said they seriously considered dropping out or delaying enrollment in 2020-2021.
The full report is available for purchase on the OnCampus Research site.